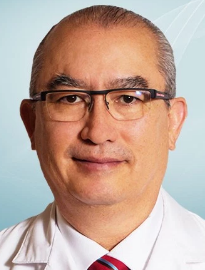 Dr. Gilberto Ungson is a highly experienced surgeon who has been operating since 1991 and has acquired a subspecialty, in addition to his bariatric weight loss focus, in digestive track surgeries as well. Dr. Gilberto Ungson received his medical degree and education at the West Medical Center of IMSS, Guadalajara, Jalisco in 1990.
Dr. Gilberto Ungson is a bariatric surgeon of Mexicali Bariatric Center, and works closely with Dr. Rodolfo Wilhelmy.
Update: April 2020 – Dr. Ungson is still listed on Mexicali Bariatric Center websites but doesn't look active. Yet on ObesityHelp Dr. Gilberto Ungson has recent reviews as of February 2020.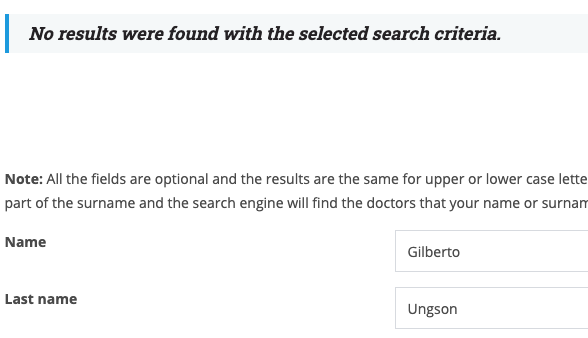 Dr. Gilberto Ungson then went on to enjoy more specialized training from renowned medical centers participating in studies and programs at the following institutions: the University of Southern California in Los Angeles, California, USA, the prestigious Tucson Medical Center's Minimally Invasive Center of Surgery in Tucson, Arizona, USA and the Virgen de los Lirios Hospital, Alcoy in Alicante, Spain.
While traveling, Dr. Gilberto Ungson perfected his skills in such subjects as Lap-Banding, minimally invasive surgery and advanced laparoscopic techniques. Dr. Gilberto Ungson is also a member of many professional organizations including: the Mexican Association of General Surgery, A.C., the International Federation of Surgery of Obesity or (IFSO), the Mexican Society of Obesity Surgery A.C., the Professional Association of Surgeons of Sonora, AC, the Sonora Medical Federation, A.C. and the Hermosillo Medical Professional Association, AC.. The extensive experience Dr. Gilberto Ungson brings to his clients is highlighted by his particular expertise in a less commonly performed surgery: the Duodenal Switch.
To date, Dr. Gilberto Ungson is considered to be the most experienced bariatric surgeon in Mexico in implementing the more rare Duodenal Switch weight loss procedure. Also, Dr. Gilberto Ungson is qualified to perform the following more popular surgical procedures: Gastric Bypass, Gastric Sleeve, Gastric Lap-Band, and Revision Weight Loss Surgery. Dr. Gilberto Ungson's patients also seem to universally concur that he is a great doctor, with one woman and former Gastric Sleeve Revision patient commenting, "Thank you Dr. Ungson, Mexicali Bariatric, and the staff of Almater Hospital for a terrific experience!"
Pricing
Dr. Gilberto Ungson pricing on MexicaliBariatric.com is not widely available.
Contact
Address: Madero 1119-2, Colonia Nueva Mexicali, BC 21100, México
Phone: +52 661 850 1797 |1-888-344-3916
Website: http://www.mexicalibariatric.com/dr-gilberto-ungson/