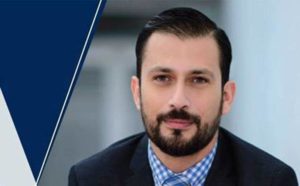 Dr. Jose Antonio Castaneda is a bariatric surgeon operating in Mexico in a private practice that specializes in weight loss management through surgical intervention and offers patients the following weight loss solutions in his practice: Gastric Band, Gastric Bypass, Gastrectomy Sleeve surgery, Duodenal Switch surgery, Metabolic surgery and Bariatric Conversion surgery.

Reviews
As of February 2020, there is a lack of updated information on Dr. Castaneda.  Information was relevant back in 2013-2017.
Dr. Jose Antonio Castaneda Cruz obtained his medical degree and education from the Universidad de Guadalajara in 2000 and finished his residency in General Surgery at the Hospital General Dr. Salvador Zubirán from 2000-2005. Dr. Jose Antonio Castaneda Cruz also completed a fellowship in Bariatric Surgery focusing Laparoscopic Gastric Bypass and Simplified Laparoscopic Duodenal Switch surgeries at the Centro Laparoscopic de Barcelona Medical Center in Teknon, Spain. Dr. Jose Antonio Castaneda Cruz then studied Advanced Bariatric Surgery in Buenos Aires, Argentina and Gastric Band, Sleeve Gastrectomy and Gastric Bypass procedures in Brazil. Internationally trained and abreast of the latest techniques in bariatric surgery, Dr. Jose Antonio Castaneda Cruz is highly sought after in his home country of Mexico. From 2006 to the present, Dr. Jose Antonio Castaneda Cruz has run a private practice in general and bariatric surgeries in several locations across Mexico including Ciudad Juarez, Puerto Vallarta and Guadalajara, Mexico.
Dr. Jose Antonio Castaneda Cruz is considered a kind, highly professional and precise surgeon. Perhaps the best way to witness what Dr. Jose Antonio Castaneda Cruz means to others is to read the gracious comment of a grateful former patient: "…Dr. Castaneda… He is the epitome of a well trained professional. Dr. Casteneda and the staff …at the Hospital in Puerta Vallarta were absolute professionals with high standards and exceptional skills… I am down 100 lbs…I am ecstatic. I cannot thank Dr. Casteneda and the hospital staff enough for their care and consideration as well as their expertise."
Costs:
Pricing: Pricing on Dr. Castendas' website is not apparent nor widely known.
Contact:
Phone: 800-112-4802
Address: Axayacatl 4688, Jardines del Sol neighborhood. CP 45050 Zapopan, Jalisco.
Website: http://www.gastricbypassmexico.com/