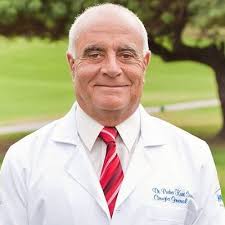 Dr. Pedro Kuri is an extremely experienced laparoscopic bariatric surgeon operating in Tijuana, Mexico at his private practice, Dr. Kuri & Associates. Dr. Pedro Kuri is renowned throughout Latin America for pioneering the now common Lap-Band procedure and has been a doctor for over 40 years.
Note: As of February 12th 2020, we could not verify Dr. Kuri's certification with the General Board of Surgery. 
Dr. Pedro Kuri obtained his medical degree and education in 1975 at the National University of Mexico School of Medicine and went on to complete a prestigious residency in General Surgery at the General Hospital National Medical Center Mexico City from 1978-1981. Dr. Kuri became Board Certified in General Surgery in 1975 and trained in BioEnterics Lap-Band Procedures with Dr. Mitiku Belachew and Dr. Armando Castillo in 1998. Some of Dr. Pedro Kuri's academic and teaching positions held to include a post as a Senior Professor at the University of Baja California University School of Medicine from 1983-2000 and a Professor of Post Graduate Surgery Specialty at the Tijuana General Hospital from 1986-1992. In recognition of his authoritative experience and skill, Dr. Pedro Kuri has also held influential leadership positions in Tijuana's medical community including Chairman of Surgery at the Tijuana General Hospital from 1982-1991 and Chairman of the Division of Surgery at the Tijuana General Hospital from 1986-1992.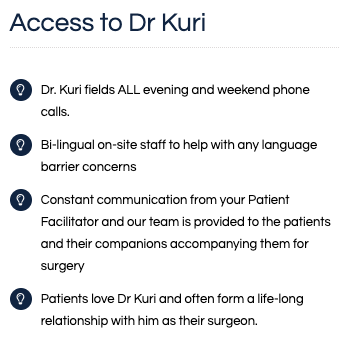 Reviews:
Dr. Pedro Kuri specializes in laparoscopic Lap-Band procedures and has performed most recently over 5,000 of them in the last 12 years of his practice. Dr. Kuri's patients are grateful for his intervention in their lives, and their various stories testify to this. One young woman wrote, "This has been one of the best decisions I have ever made. I am so grateful for the Lap-Band, Dr. Kuri, and his whole team." Another lovingly wrote, "Two of my friends were banded by him…They had great, caring care. He is all that and a box of chocolates. He cares about us as family members. I would send my mother or child to him. That is how much I respect him and his staff."
Costs:
Pricing: The cost of gastric sleeve surgery and other procedures Dr. Kuri performs are unknown.
Contact:
Phone: 1-844-362-5874
Address: Diego Rivera 2351, Zona Urbana Rio Tijuana, 22010 Tijuana, B.C., Mexico